Looking for creative and easy-to-implement ideas on how to bring an outside theme into the cosiness of your own home? We all adore being outside! But being at home is another pleasure, so continue reading to see how you can combine both.
It can be lovely spending time outside in the snow, rain, or sun, whereas it can also refresh our souls to stay in our cosy living room, gazing off into the outside world.
So, whether you go all out with an indoor garden, keep things simple with a display shelf or garden vignettes, there are so many beautiful reasons to bring the outdoors in.
Let's look at these 10 ideas to get your home even cosier!
1. Invite the Daylight
Exposure to natural light comes with many benefits, it boosts our mood, energy, and focus. So why not use glass doors instead of conventional doors?
Glass doors will bring the sense of the outdoors inside, it will bring more light to your room, sparking more outdoor interest whether it's a sunny, snowy, or rainy day.
2. Ensuite Shower
Ensuite showers offer intoxicating, cool views, and a feel-good lifestyle with a floor-to-ceiling glass window, removing the boundaries between the indoors and outside. It's a jaunty touch to your interior design.
3. Sliding Doors
Maybe you don't have enough space to expand your home outwards with solutions like a conservatory – how about blurring the boundaries then?
Sliding doors  allow you to erase the boundaries between the interior and exterior. They transform rooms into spacious living spaces and offer an open view of the outside world through their expansive glazing and discrete profiles.
4. Embrace the Green
Biophilic design has been a buzzword of 2021 and has continued into the beginning of this new year too. Etymologically, the term biophilic comes from Greek and focuses on the physical, mental, and emotional needs of people.
Interior designers use human-centered approaches to address our indoor spaces.
Creating novel approaches to promote health, safety, and welfare, contemporary interiors are increasingly inspired by biophilia as a holistic approach to design.
These rooms and spaces connect us to nature as a proven way to inspire us, boost our productivity, and create greater well-being. Beyond these benefits, by reducing stress and enhancing creativity, we can also expedite healing.
In our increasingly urbanised cities, biophilia advocates for a more humanistic approach to design, and nature should be an integral part of our home decor.
5. Decorate with Mirrors: Expand the Space
Mirrors have become a familiar part of home décor. A framed mirror is not only a distinctive focal point but also a unique way to create the illusion of space.
Mirroring or continuing materials, such as flooring or cladding, both inside and out can create a seamless transition between spaces.
6. Pick Earthy Colours
Earthy colour schemes connect your home with the outside and blur the distinction.
Earth colours are warm colours that contain brown pigment. Related to these are natural colours, which are inspired by other colours found in nature, such as plants and animals. Earth and natural colours pair together beautifully, creating schemes that feel warm, autumnal, and soothing.
And therefore, it will definitely hygge your home.
7. Hanging Plants
Houseplants are a great way to brighten your living spaces and bring nature inside, but it can be difficult to find space for pots and large foliage amongst furniture if your home is on the smaller side. The solution? Grow up!
By this, we mean think vertically, and use a selection of ingenious hanging pots with trailing plants to make your place a green dream.
8. Sit Under an Open Sky!
Expand your living space with a glass roof: an elegant extension that will lend that special touch to your home and bring the outdoors inside.
You can enjoy rooms with glass roofs that are flooded with natural daylight and protect against rain, wind and cold. Our system's flexibility enables bespoke solutions – adapted to your personal requirements. Check it out!
9. Plants on Display
The Great outdoors has dozens of lovely plants. So why not display them in your home? Make them a focal point in any room. They may not make spring come any quicker, but they're guaranteed to cheer you up in the meantime. They'll also make you feel like you're outside!
10. What About Creating a Winter Garden?
This makes it possible to implement both demanding designs as well as energy-efficient solutions. With its thermal break and foam-filled core, as well as the possibility of using dual colours for a distinctive look both inside and outside, your conservatory dreams will become reality.
The possibilities range from minimal insulation for a transitional space from the outside to the inside, all the way through to a fully insulated model for a heated living space.
An aesthetically pleasing solution for roofs requires different pitches. By integrating into your winter garden, a heat insulated Sunparadise system, you can enjoy the comfort of your home without being affected by ambient conditions.
You can also invite nature inside by opening the panels during fine weather. You will create a spacious environment complete with a range of ventilation solutions, including fly screens, that can discharge any unwanted heat gain created by the glazing. Explore now!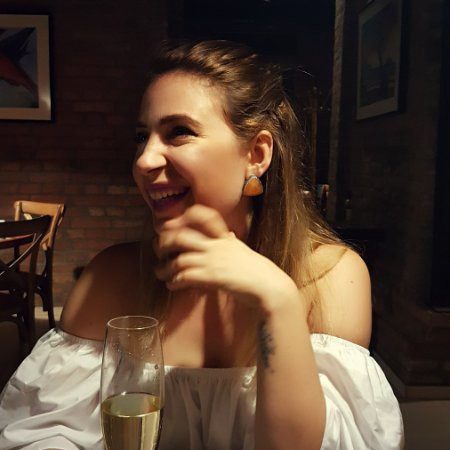 Hazal is a blog writer specialized in glass roofs, bifold and sliding doors, windows, glass balconies, glazing, and shading systems. With a creative approach and technical expertise, Hazal provides customized content for Sunparadise. With extensive experience in energy efficiency, aesthetic design, and security, Hazal keeps readers updated with the latest industry innovations and effectively promotes Sunparadise's products.