Open access to the outdoor


Our sliding doors provide you with open access to the outdoors. They combine large panels options with a considerable amount of opening variations. Multi-tracked configurations enable a wide opening up of the front of the conservatory. The panel leaves slide within the track without requiring any storage space inside or outside. Square edges and slender profiles provide an aesthetically pleasing appearance.
Open up new perspectives in every direction.
Sliding walls allow you to erase the boundaries between the interior and exterior. They transform rooms into spacious living spaces and offer an open view to the outside world through their expansive glazing and discrete profiles. The sliding doors can be pushed open quietly and easily to the side with a few simple steps. It's an intelligent system that saves space while also opening up indoor spaces to the outdoors.
Constructed from high-quality materials with technical perfection, our durable sliding solutions meet the high requirements for sound insulation and thermal insulation. They are waterproof and windproof and offer a high level of security. Thanks to a wide range of design options, our sliding walls will visually integrate with the individual architecture of your home.

Modern windows have to be well-insulated, durable and easy to care for. Aluminium meets these three requirements perfectly and offers the following additional benefits:
Insulated sliding door system
ISO 41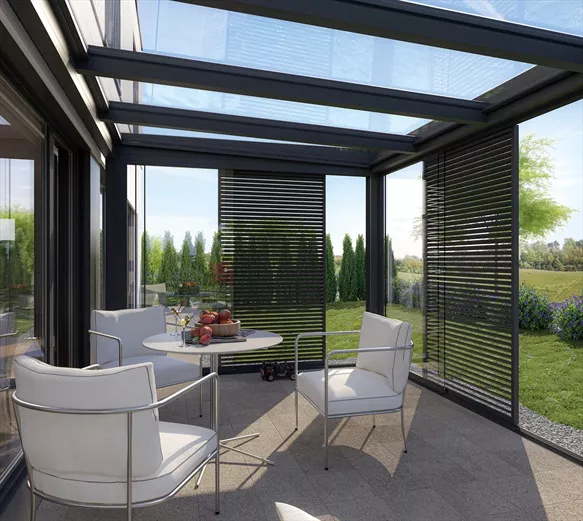 Horizontal sliding sunshade panel
SP17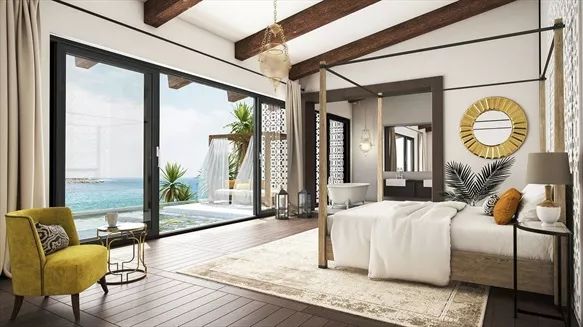 Insulated sliding door
THERMOSLIDE 77
Light & Freedom
With the first rays of sun, our glass roofs spark your desire to enjoy warmth.
---