Laat de zon binnen het ganse jaar door
Bespaar energie in uw woonruimte door gebruik te maken van volglassystemen. Pergola, terrasoverkapping of andere constructies die dicht worden gemaakt met een glasoplossing van Sunparadise vormen als het ware een buffer voor koude en warmte. Alle volledig glazen systemen beschermen u tegen wind, stof, geluid en slagregen. Duurzame systeemoplossing die in verschillende opstellingen mogelijk zijn zoals hoekoplossingen of een uitvoering met schuifelementen. De glazen schuifwanden kunnen geparkeerd worden waar u wenst. Hierdoor behoudt u een optimaal ruimtegebruik. Deze systemen zijn uiterst geschikt voor poolhouses, maar vinden ook stilaan hun weg voor balkonafscherming. Multifunctioneel gebruik is ook het motto voor al onze systemen.
Creëer licht en ruimte en bespaar op uw energiefactuur
Verleng de zomer en breng zoveel mogelijk van uw kostbare tijd door op uw terras of balkon. Volledig glazen elementen van Sunparadise betekenen puur woongenot en maximaal welzijn. Of het nu gaat om balkon- of terrasbeglazing, u krijgt een oplossing op maat waar u verliefd op zult worden.
Moderne ramen moeten vooral goed geïsoleerd, duurzaam en gemakkelijk te onderhouden zijn. Aluminium voldoet perfect aan deze drie eisen en heeft bovendien de volgende voordelen: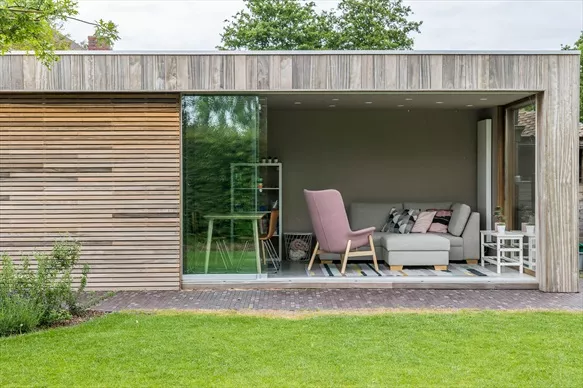 Volledig glazen schuifsysteem
VG15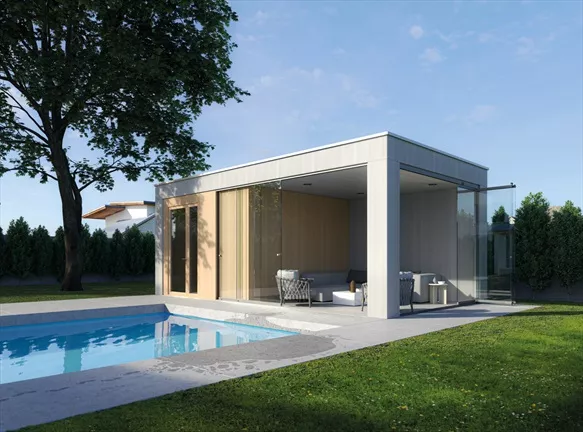 Volglazen schuifwand met technische perfectie
GSW 17
Licht & Vrijheid
Met de eerste zonnestralen wekken onze vouwwanden het verlangen naar warmte, licht en vrijheid.