Maximale en snelle toegang naar buiten met eenvoudige bediening
De vouwramen zijn compact in elkaar te schuiven en optioneel opzij te stapelen of centraal naar binnen of naar buiten te plaatsen. Een vleugel die is ontworpen als loopdeur kan worden gebruikt om naar binnen of naar buiten te openen. Hierdoor kunt u de volledige wand openen, maar de loopdeur zorgt ook voor een perfecte en veilige afsluiting van de ruimte.
Open nieuwe perspectieven in elke richting.
Onze vouwsystemen voldoen aan de hoogste eisen op het gebied van modern design zonder toegevingen te doen aan de energieprestaties. De vleugels worden op maat gemaakt. Geruisloos en in een handomdraai brengt u het binnenleven naar buiten – of andersom.
Moderne ramen moeten vooral goed geïsoleerd, duurzaam en gemakkelijk te onderhouden zijn. Aluminium voldoet perfect aan deze drie eisen en heeft bovendien de volgende voordelen: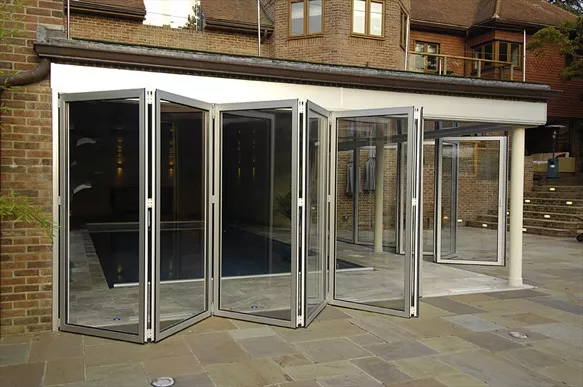 Niet-geïsoleerd vouwdeursysteem
FIESTA 42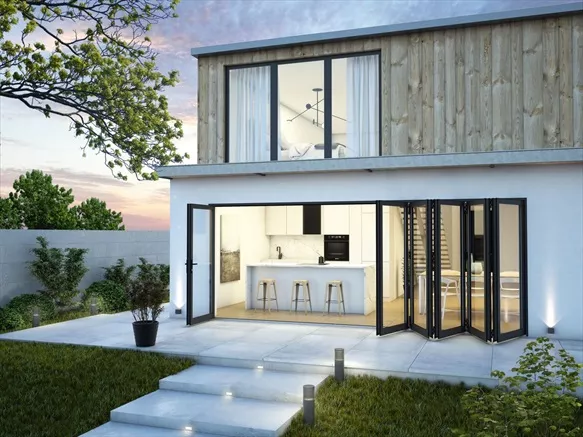 Geïsoleerd vouwdeursysteem
THERMOFOLD 86
Licht & Vrijheid
Met de eerste zonnestralen wekken onze vouwwanden het verlangen naar warmte, licht en vrijheid.