Non-insulated, cubic glass roof system
CUBO
Glazing At Its Best
Our contemporary design, combining luxury and freedom with its uncluttered cubic lines, brings elegance to your glass house, summer garden or patio.
Talk to a sales expert today.
As Timeless As You Are
Sunparadise CUBO flat-roof design impresses with its clean lines and timeless style.
Built freestanding or attached to your building, the sophisticated and premium sunroom design stands out with its solid handicraft and superior elegance.
Sunparadise assures you that you'll have a glass house, summer garden or patio brimming brightly with optimism and verve!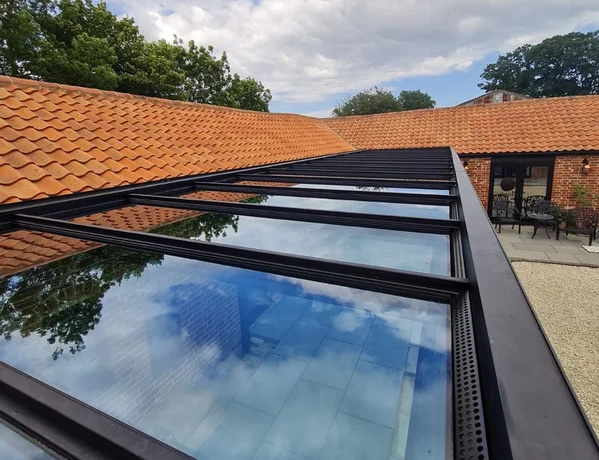 Glass Thickness
CUBO offers comfort and security together!
Glazing thickness 8–31 mm (VSG-TVG recommendation)
Security provided by the application of tempered exterior and laminated glass inside
More comfort in the sunroom with Solar Low-e and reflective lenses
Shading with inner or outer curtain on request
Glass Roof Styles
CUBO adapts perfectly to any spatial conditions, with add-on or built-in options for different glass roof styles:
Single pitch
Double pitch gable roof
Specially designed & tailored roof for the building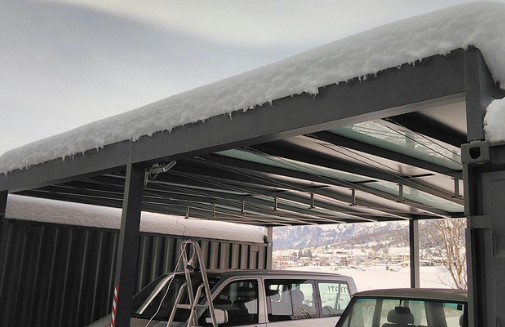 Complementary Features
Solid structure – also withstands high snow loads
Lighting elements can be embedded
Integration with Sunparadise systems
Broad range of colours for the individual touch
The Comfort of a Terrace Without Limits
Sunparadise CUBO can be custom built to your specifications just to turn your outdoor living space into a luxurious experience.
Benefits of Your Cubo Summer Garden
Energy efficiency
A glass-enclosed sunroom helps to reduce energy consumption, which benefits both your wallet and the environment.
Well-being and comfort (quality of life)
A much higher quality of living, thanks to a glass-enclosed, weather-protected glasshouse, which offers additional protection from traffic noise and pollution.
Value added
By investing in terrace glazing with attractive designs and high-quality materials, you too can increase the value of your home.
Discover Excellence in the Details
The CUBO saddle glass roof offers entirely different roof dimensions. The specially designed ridge connector preserves the flat sunroof appearance.
Certified Quality
Accredited certificates prove the quality and expertise behind the systems and services by Sunparadise.
• Quality management in accordance with ISO 9001
• In-house production control in accordance with DIN EN 1090
• Environmental management in accordance with ISO 14001
• Certified sound insulation and wind resistance categories
• Burglar resistance in line with RC3
• CE label in line with EU requirements
The CUBO saddle roof
The CUBO saddle roof solution allows for very large roof dimensions while maintaining its cubic flat roof look. The exclusive application of rafter 165i preserves the roof shape.
Specially designed ridge joints and T-joints allow roof depths of up to 6 m and roof widths of up to 12 m.
Unique roof, unique application options
The saddle roof is the ideal solution for very large roofs, such as:
• Seating space, e.g. in multi-family homes
• Carports
• Outside seats in cafes or restaurants